Our teachers know their students and work with them to help them realise their potential as learners. Our focus on authentic learning and authentic assessment ensures that we challenge our students to grow in their learning and achieve their personal best.
Throughout our community of Sydney Catholic schools, we have shown high performance of our students in measures such as NAPLAN and the HSC.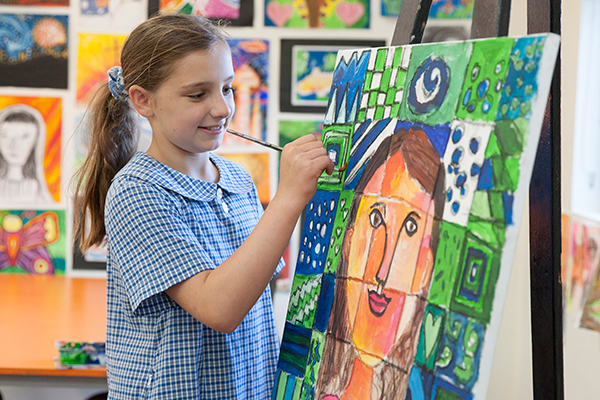 At St Francis de Sales' Catholic Primary School Woolooware assessment is seen as a critical part of learning and a key tool in challenging students and measuring their success, of which a variety are used – such as NAPLAN, Progressive Achievement Tests (PAT), The Year 6 Religious Education Test and University NSW ICAS assessments along with classroom-based assessments.
Through goal setting students are able to take responsibility for their own learning and teachers are able to support and scaffold learning for the students to help them achieve their goals. All students have access to learning programs that meet their individual needs, especially in Literacy and Numeracy.
Some of our recent achievements are:
Our gifted and talented students are selected to participate and compete in Maths Olympiad, Japanese Online Program for Stage 3 students, CASPA Dance, Drama and Vocal Bootcamps with success
Overall winners for last 4 years 2016-2019 in the Interschool Dance Fever Challenge with a number of individual placegetters in different divisions each year also getting places of recognition
Creative students have submitted entries to many creative and artistic competitions and received highly commended in the Archdiocesan Christmas Art Competition for many years
Students each year have participated in state and regional level in sports including athletics and swimming