St Francis De Sales Catholic Primary School Woolooware students will publish their own environment newspaper as part of a project about doing more and better with less.
The Years 4, 5 and 6 student publishers are in Sydney Catholic Schools' Newman Selective Gifted Education Program.
They explored two of the United Nations' Sustainable Development Goals as part of a Science, Technology, Engineering and Mathematics (STEM) project that looked at sustainable consumption and production – that is, doing more and better with less.
They also looked at how to protect land-based ecosystems and halt the loss of biodiversity.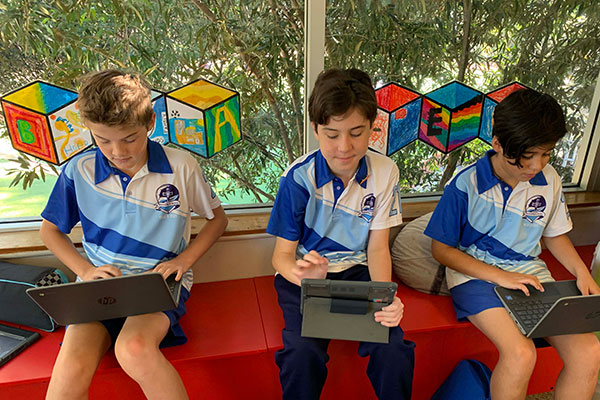 "The students had to consider how these goals are currently being met and propose ideas about what we can do at a school level to make a change," St Francis de Sales' Principal, Suzanne Clay, said.
"The tasks that the students work on provide rich, authentic learning experiences" – Suzanne Clay
As part of their research, students were encouraged to interview members of the wider community. They created websites, posters and stop motion videos to communicate what they had learnt to the school's younger students.
"We encourage the students to think outside the box, consider various perspectives and take risks," Mrs Clay said.
"This allows the students to engage in higher-order thinking and to connect to the real world."